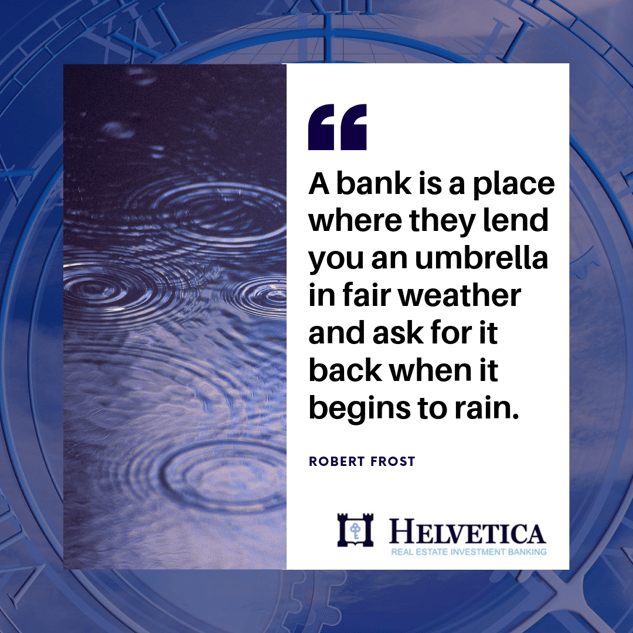 Vacant buildings have become a common issue in today's economy and an all too familiar reason for loan declines by traditional banks. Whether it be a multi-unit, a strip mall, apartment complex, or a property with a former big-box store attached, when buildings do not have full occupancy, they are just harder to finance.
Vacant properties can also be linked to higher crime rates such as squatting, theft, and arson. When you are the owner of said buildings you don't want to be stuck in a spot where you watch your property decrease in value and lose money in the process, all because you can't obtain financing needed to get new tenants.
Why not consider a bridge loan?
Unlike a traditional loan, a bridge loan can step in immediately, bridging the gap between vacancies and fully occupied time frames!
A Bridge Loan Can Add Value:
You can use a bridge loan for repairs and renovations which can make your property more appealing to a potential tenant. A strip mall with a vacant big-box unit attached, for instance, makes it difficult to lease out other portions of the strip mall. A bridge loan can assist financially with renovations, such as changing the vacant unit into a self-storage facility, hypothetically. The self-storage facility thereby brings in an income and makes the lot look more appealing for smaller retailers to lease the other portions of the strip mall.
A bridge loan provides a similar use if you have an apartment building that's only half leased. By receiving a bridge loan, you can make modifications such as a nicer leasing office, upgraded clubhouse with Wi-Fi, a new swimming pool, a workout facility, or even dry cleaners to increase not only the current tenants' rent but also to help drive new renters. A bridge loan can provide resources needed to increase property value and attract new tenants.
Bridge Loan VS Traditional Loans:
A bridge loan can provide a temporary alternative when securing a low vacancy property as well. Bridge loans require less income documentation, meaning you can secure a bridge loan more quickly than another competitor buyer who might be using a traditional loan. Bridge loans are also more flexible, and able to accommodate property and borrower challenges more easily.
A bridge loan can be limited recourse or non-recourse. The lender can often qualify the borrower's ability to repay the loan based on the money generated from it, as well as income derived from other sources. What all of this means is that...
Bridge loans can be a beneficial tool for investors
Real estate investors and developers can utilize bridge loans to add value to their properties. Though short term bridge loans can be obtained very quickly and allow the investor to stabilize the property, they are not meant to be a permanent or long term solution. These loans are for the investors to get their investment's value increased and stabilized, so they can qualify for a more traditional method of financing.
Have a low vacancy property that you want to discuss possible bridge financing for? We welcome the chance to review the details and provide honest feedback. Get started now by clicking below!