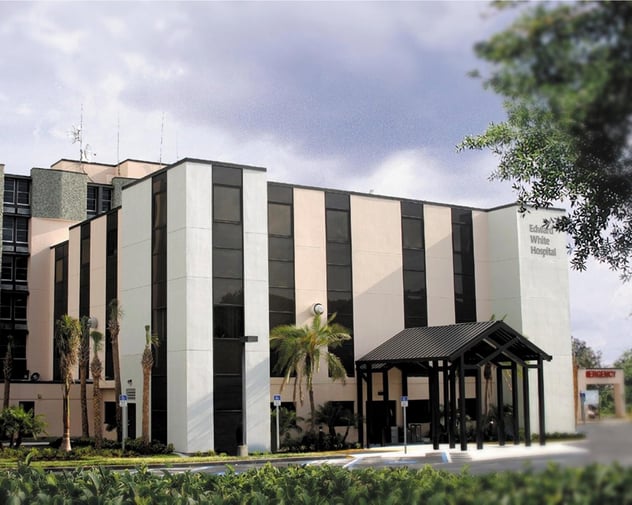 ST. PETERSBURG, FL (December 31, 2015) - Chad Mestler, CEO of Helvetica Group, arrannged for the purchase of a vacant hospital, formerly known as the Ed White Hospital in St. Petersburg, FL. This 6 story, 121,000 sq. ft. building is an ideal opportunity for an adaptive reuse development. Ideally suited for assisted living, senior housing, veterans housing, immigrant children housing, single resident occupancy or multifamily. The neighborhood of Kenwood is a very desirable residential area in St. Petersburg, Florida. Kenwood is located just 2 miles from downtown St. Petersburg, and 15 minutes from downtown Tampa.
This opportunity came to Helvetica as an off market deal from a publicly traded hospital operator that recently closed the subject facility. The seller desired a quick sale, prior to year-end and wanted to avoid the noise of marketing the property.
WHAT'S THE PLAN? MAYBE A HAUNTIED HOSPITAL THEME PARK WITH ZOMBIES.
Seriously, that would be fun, but there was no investor buyin for that concept. Instead, the strategy is to reposition the 121,952 sq. ft. building for either resale to a developer/ contractor or repurpose and improve the existing building into a multifamily property with a 92 apartment units. We believe that the price per square foot is a bargain opportunity and significantly below replacement costs. CEO, Chad Mestler said that "Helvetica is looking to develop the property to provide a unique multifamily product with city and lake views or we will offer the property to multifamily or senior housing sponsors and other investors that have an appetite for the St Petersburg market." Below is a rendering of the prospective redevelopment.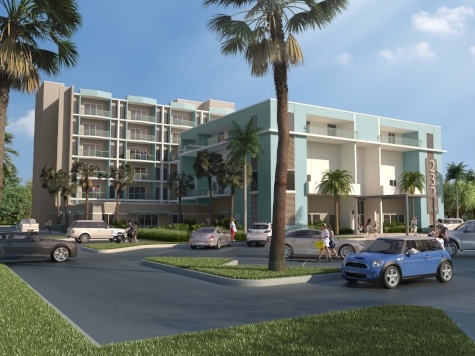 Helvetica Sponsored Funds
The buyer was a special purpose entity, Helvetica Sight Kenwood 25, LLC, a newly formed Delaware limited liability company, managed by Helvetica Financial, LLC. Helvetica Sight Kenwood 25, LLC ("HSK 25") is the next in a series of Helvetica sponsored investment pools that have profitably acquired, managed, serviced and sold more than 600 distressed properties since 2008 totaling more than $100 million in transaction value and including dozens of profitable partnerships and funds.
NEED A CREATIVE FINANCIAL PARTNER?
Let Helvetica be your financing partner for those odd and non conforming deals.