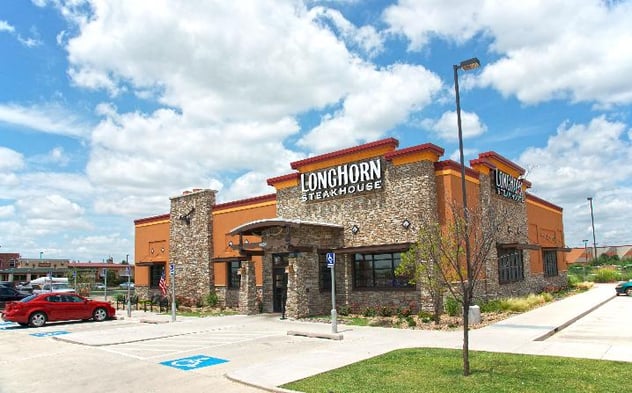 AMARILLO, TX - Ben Wilson of Helvetica identified an exchange property for a private investor's 1031 exchange upleg. The investor needed to quickly identify a substitute property to qualify for a 1031 exchange and defer a substantial amount of tax liability.The investor's financial advisor and CPA referred him to Helvetica as a trusted source to provide advise on acquiring and financing commercial real estate. Helvetica was able to scour the country side within a few days and find a suitable, low risk, worry free, cash flowing investment located in Amarillo, TX. The single tenant retail building was leased to a credit tenant and was generating a 5.6% return (cap rate).
The investor recently sold a multifamily property that provided little cash flow and required a substantal amount of hands on management. The investor was able to sell the multifamily property, and trade into a NNN property that provided more than 2x the cash flow and required no management.
Helvetica also procued a 10 year conventional bank loan at 4.25% to help with the acquisition. If the bank was not able to perform, Helvetica was ready to step in with a 1031 exchange bridge loan.
Deal Highlights:
NNN Credit Tenant
Financial advisor referral
1031 exchange upleg
Bank loan
Passive income
No management required
Want to invest in a deal like this?
About Helvetica
The Helvetica Group is a a real estate investment bank and family office providing innovative private lending, distressed asset acquisitions, brokerage, investment management and family office services. Helvetica aggregates investor capital in pursuit of greater alpha by targeting diligently underwritten, alternative investments secured by real estate assets. Helvetica is a direct lender and invests on behalf of individual investors, trusts, pension plans, retirement funds and institutional investors. We work closely with brokers, bankers, lenders and financial advisors as strategic partners to provide clients with fast access to financing, affording them the opportunity to quickly leverage their real estate assets. The Helvetica Group and its affiliates provide alternative financing secured by a variety of property types including: residential, retail, office, apartments, storage, RV parks, mobile home parks, light industrial, mixed use and other special use properties.