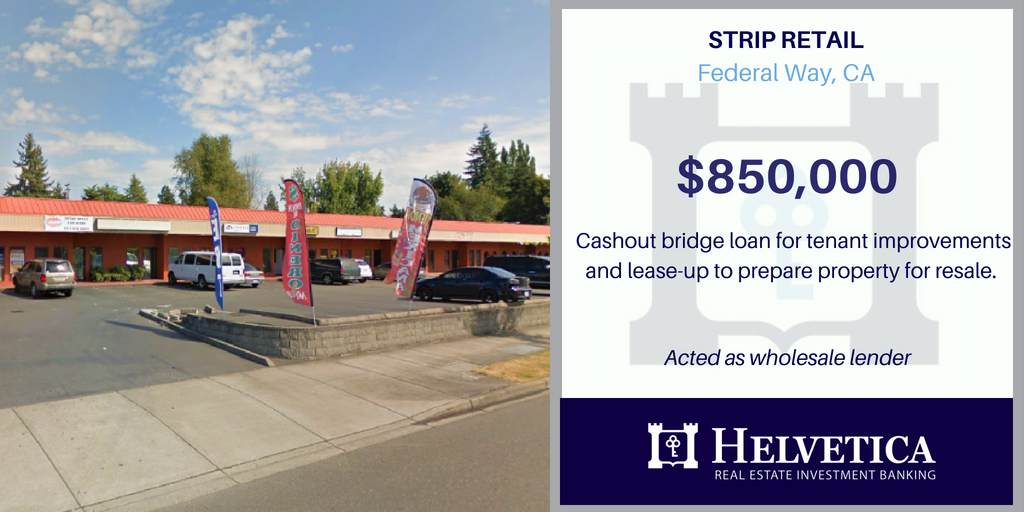 SEATTLE, WA -
Helvetica funded an $850,000 broker originated
bridge loan to refinance a retail strip center in outside of Seattle.
The borrower was in need of a cash out refinance to pay off maturing debt and make property improvements. The borrower had limited documentation but decades of real estate ownership experience. Since the property had substantial equity, Helvetica was able to provide enough cash out for the borrower to make property improvements and reposition the asset for sale.
Through great coordination with the loan broker, Helvetica quickly closed another low leverage bridge loan on a value add property. .