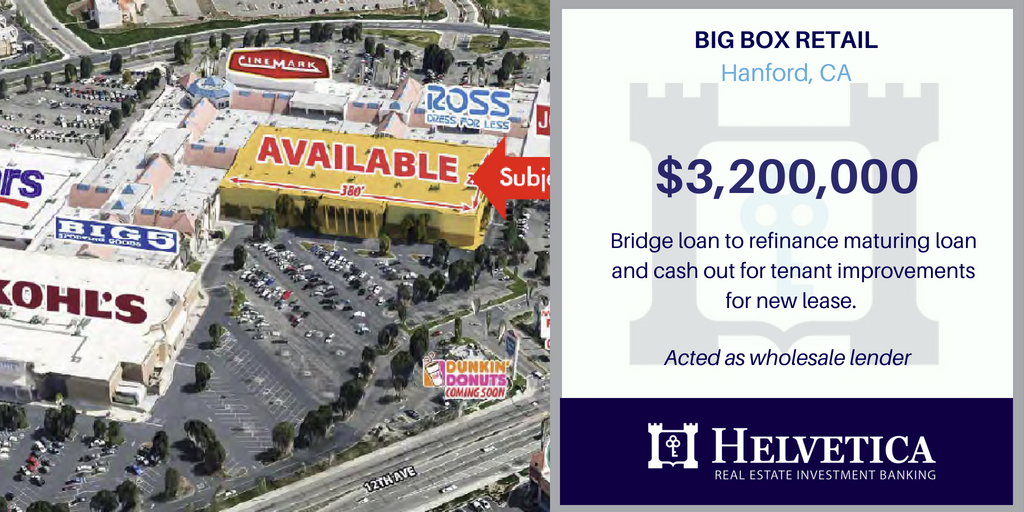 HANFORD
, CA - Helvetica funded a $3,200,000
bridge loan
on a three unit, vacant, big box, retail building in Hanford, California.
The latest transaction to grace the Helvetica closing table was a cash out refinance, brought to us courtesy of a local
commercial
mortgage broker.
The broker partner
contacted Helvetica, on behalf of his client, who was seeking to refinance their existing debt that had recently matured as well as
obtain cash out
to perform tenant improvements and pay for leasing commissions.